Here comes the list of top 10 audio and video player plugins for your WordPress blog:
This is the most popular plugin that helps you post your videos, photo galleries, music and playlists within seconds. It is a complete plugin for all your media needs. With this plugin, you'll enjoy more than 40 designed skins for video players, slideshows, and many more. Its responsive design and HTML5 ensures compatibility with mobile phones, tablets, and desktops. It is fully managed to ensure high speed, security and reliability of your media.
Cost: Free
Ratings: 3.4 out of 5 stars
Downloads: 934,202

podPress is a free plugin for Podcasters. It adds a lot of features to make the WordPress an ideal platform for hosting podcasts. You can view MP3 files ID3 tags while posting and have control over where the player will display within your post and what it will look like. It supports unlimited number of media files.
Cost: Free
Ratings: 3.3 out of 5 stars
Downloads: 914,963


It is the most reliable, easy to use and feature-rich video player that supports responsive design. It allows you to create HTML 5 video on your site and provides a complete solution for embedding FLV or MP4 videos into your posts or pages.
Cost: Free
Ratings: 4.4 out of 5 stars
Downloads: 223,396


WP YouTube Lyte is a free WordPress plugin that embeds high performance YouTube videos, playlists and audios to your blog or website. When a visitor clicks the play button, this plugin seamlessly initiates YouTube's new embedded player.
Cost: Free
Ratings: 4.6 out of 5 stars
Downloads: 195,594

When you are looking for a highly configurable MP3 player, Audio Player plugin is just the right choice. Some of its features include configurable color schemes to match the blog theme, volume control, many options such as autostart and loop, and more.
Cost: Free
Ratings: 4 out of 5 stars
Downloads: 750,848
This simple to use plugin transforms your MP3 audio files into small light HTML5 player. It lets you transform any MP3 file to HTML5 audio player with volume control, seeking control, rewind button, mute button, and many more functions.
Cost: Free
Ratings: 4.6 out of 5 stars
Downloads: 109,053


MediaElement.js is an HTML5 video and audio player that comes with Flash fallback and captions. This video and audio plugin is built on the MediaElement.js HTML5 media player library. It supports iPhone, iPad, and android. This plugin supports OGG, WebM, MP4, MP3, WAV, WMA files as well as captions with WebSRT files.
Cost: Free
Ratings: 4.4 out of 5 stars
Downloads: 505,170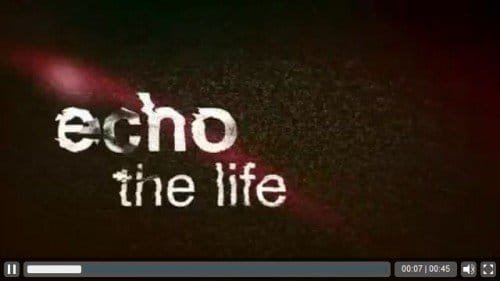 This JW Player WordPress Plugin allows you to embed Flash and HTML5 audio and video, along with RTMP and YouTube streams. With this plugin, you are provided with several customization options and embedding of Flash and HTML5 video using the JW Player in your posts. It comes with a powerful shortcode system for customization at embed time.
Cost: Free
Ratings: 3.8 out of 5 stars
Downloads: 709,610


Flash MP3 Player integrates a powerful music player into your WordPress site or blog. It displays a highly customizable MP3 player on your sidebar, in a single post as well as on any other places on blog pages.
Cost: Free
Ratings: 3.6 out of 5 stars
Downloads: 196,249

This trendy looking audio player plugins works on all modern browsers covering iPhone, iPad and more. It lets you add a single audio track to your site using shortcode. Also, you can customize the colors of the player, display ratings, and buy/download link if needed. It comes with an attractive and customizable design and works with all major browsers: chrome, Firefox, opera etc.
Cost: Free
Ratings: 4.2 out of 5 stars
Downloads: 89,587


Your Choice
Which is your favorite audio and video player plugin? Which plugin have you used on your WordPress powered blog or website? Share your views in the comment section below.