The importance of search engine optimization cannot be overlooked by any business. SEO is a broad term and includes various things in it. Some of these include keyword analysis, on-page optimization, checking broken links, off-page optimization, content syndication and optimization, classified ads posting, blog optimization and lots more. The first step towards launching your SEO campaigns is to understand your SEO needs. today, we list out important factors that help you in better knowing your SEO requirements.
1) Business Objectives
You need to identify your business goals, both long and short-term. An SEO program is meant to imply many things and identifying your business goals help to better manage your SEO needs. When you understand your business objectives, you will gain an insight about your SEO requirements as well. You should not overlook this factor and pay special emphasis on analysis business goals in a better way.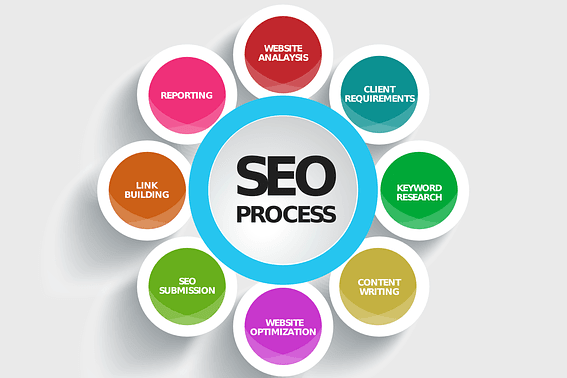 2) Targeting Right Keywords
These days, targeting more precise keywords relevant to your business has become more important than ever. While primary keyword still have a lot of traffic but they don't attract targeted traffic. Also, they are more expensive and require more time as well. It is vital to find long tail search queries for your business to attract qualified traffic to your website. If you are not sure about how to find long tail keywords, check out this post.
The keywords play a primary role in generating successful leads for your online business. Long tail keywords have less competition and target the desired segment of audience. You should identify search terms that go with your business offerings and accordingly target them.
3) SEO Analysis of your website
To accurately understand your SEO needs, you need to evaluate the current performance of your website. A complete SEO analysis determines the strengths and weaknesses of your website from SEO perspective. You can contact us for free SEO analysis for your website and we will provide you detailed report about the SEO health of your business website.
4) Limited Resources
An important factor to understand your SEO needs is the resource constraints. Human and financial resources are limited and it is vital to access which resources are available. You should get an insight about you need for your SEO campaign before launching the program. The type of activities, the time required and manpower should be evaluated. You should be realistic about how much time and effort you would like to invest in carrying out the required tasks.
CouncilSoft specializes in carrying out SEO activities for small businesses. We have helped many businesses in meeting their SEO needs and helping them achieving high ranking on search engine results. Contact us for your requirements and we will provide custom services.
Wrapping Up
Engaging in SEO program is something that you should carry out on a regular basis. Make sure that you consider above factors before launching SEO campaigns. The early you start, the better it is. If you have any queries, feel free to contact us. Our SEO specialists will guide you at every step.
Share your views with us in the comments!