WordPress is increasingly being used by most bloggers as well as website owners. This free and Open Source platform is the first choice among users owing to the superb benefits that it offers. According to Wikipedia, WordPress was used by more than 23.3% of the top 10 million websites as of January 2015. WordPress is a fine CMS with easy to use features. Various popular companies like New York Times, eBay, CNN, etc. use the most popular CMS of WordPress. Here are the top reasons behind popularity of WordPress as a CMS:
1) Easy to use Interface
The strength of WordPress is the most accessible and easy-to-use interface. Its quick installation and excellent interface make it a popular choice. The platform is user-friendly and intuitive. Within ten seconds, you can switch between the theme and learn to use WordPress in a matter of minutes. It does not require PHP or HTML knowledge and all you need to do is to choose a template and click on it on install.
2) Lots of Plugins
WordPress offers you a large repository of free plugins. These plugins are easy to install, use and offer great functionalities. Plugins are the reason WordPress is considered as a CMS, and not just a blogging script. The best part is that most of the plugins are available for free.
3) Host Multiple WordPress sites
With one installation, you can host various WordPress website. This exciting feature allows you to create sites for your clients with same installation, thus saving on your costs of purchasing extra websites as well as hosting packages. It is one of the powerful features of using WordPress as a CMS.
4) Themes
WordPress houses a variety of themes for everyone ranging from lightweight frameworks to elegant themes. You can customize your website to function as you want to. There're an endless number of options and you can easily make your website look world-class. Most of the themes are free and premium themes are also available.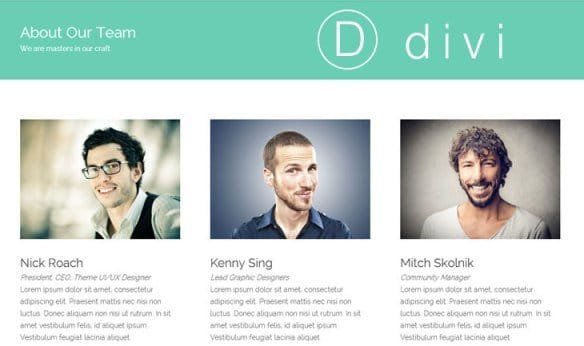 5) It's Completely Free
While talking about the powerful WordPress, we cannot forget to mention that it's a 100% free platform. You need not to worry about any hidden charges as there are none. One simple, quick and free installation and your website will enter the online world. WordPress is free and will always be. Also, you can improve or alter the source code as well.
6) Secure CMS
WordPress is one of the secure platforms and constantly updates its software to prevent malicious attacks. Also, you cannot download a theme or plugin from untrusted site. Security is taken very seriously here. You can check out more details about security by clicking here.
Wrapping Up
WordPress is a unique platform and the dashboard always looks the same. You can save a lot of your money by using WordPress as a CMS for your business. The features, the themes, the plugins, the ease of use and the versatility make WordPress outstand among other CMS available. It's enjoying a lion's share in the market and is continuously improving the experience of users.
Do you use WordPress? What has been your experience of using WordPress? Which features do you like the most about it? Let us know your views in the comments section below.