Services
what we do and how we do it
EXPERIENCE THE WORLD CLASS SERVICES- COUNCILSOFT YOUR PREMIER PARTNERS FOR WEB DESIGN IN BUCKS COUNTY
Councilsoft is highly experienced company engaged in the work of development and web design in bucks county in north of Philadelphia. We offer extremely proficient and high-class services in design, development, internet marketing and branding.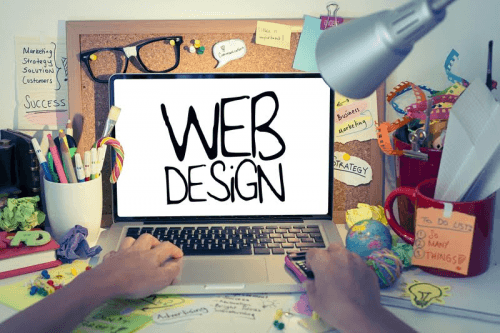 We are Eminently Reckoned for-
Fresh, organic, and increasingly appealing website design
Re-designing and optimizing of websites to suit contemporary business needs
Providing consulting to popularize your website
Creating excellently designed schemes, layouts, color patterns for your website
Debugging any problems in your 'site
Incredibly efficient Branding, marketing and SEO capabilities that are sure to increase website traffic
A website can have multiple effects on your clients and customers. We at Councilsoft believe that creating websites is like creating dreams. More you prepare with clear mind, more they are sure to turn in reality.
ESTABLISHING YOUR BRAND IDENTITY WITH COUNCILSOFT
A website does far too many tasks for you, which is why it is important for you to invest time in its development. A website tells Who You Are and informs the visitors What it Does. The services by Councilsoft web design in Bucks County are extremely professional and specifically created with the assistance for your business.
MERITS OF WORKING WITH US
Councilsoft is a dedicated web design in Bucks county that assists in establishing a web presence for your company by educating consumers.
Our highly effective communication strategies for clients facilitate businesses to establish enormous reputation
We employ top-notch promotion techniques for your new and existing products/services
Councilsoft has a demonstrated history of highly appreciated work

We help your business reach a broad audience with our specialist solutions and designs.
Check out our range of custom design services and personalize your website to enhance your company's long-term and short-term profits.
ENJOY INCREASED VISIBILITY WITH OUR PRIME SERVICES
Your website should be reflection of your Abilities. We blend different things to provide you with the best web design in the industry.
Find the Prospects: At Councilsoft we take every opportunity and improve the web designs in a way it bestows a good impression.
Our aim is to build credibility and trust for your website with an informative and relevant content, managing reviews and preparing articles and blogs for your website that creates image for your business as more socially responsible and client friendly.
Ease of Navigation and Assistance: We take utmost care with the websites and build them with remarkable ease of navigation. In addition, we provide content geared towards your target audience.
Presenting a Clearer approach: Once your website is fully functional, we prepare different proposals for its marketing.
Sell your Ideas: At Councilsoft website is built in retrospect with its premier business idea. We are engrossed to tell a story that dazzles your audience, apart from telling your audience what company sells and why you should buy from it.
Interested in knowing more about us?
Councilsoft is dedicated web design services in Bucks county, Philadelphia. We prepare an extremely engaging web design and content that has clear architecture and motive. Want to have conversation with us- give us call at 215-801-6036.
If you are interested in knowing more about us, drop your message here and we will get back to you in no time.