Google has confirmed yet another Panda update and it is being called as Google Panda 4.1. Google itself called the last one as Panda 4.0. This Google Panda update is not a major one as the previous one, so we are going with Panda 4.1.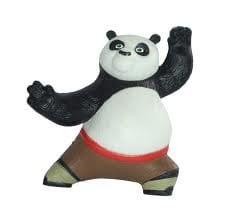 This official new Google Panda update suggests that small or medium-sized sites are going to benefit with this update. Google said in a Google+ post that a "slow rollout" began earlier this week and it will continue into next week. The search queries for an approximate 3% to 5% will be affected, depending on the location. This update is focused on allowing high-quality small and medium-sized sites to rank better on Google.
This is the post by Pierre Far on Google Plus:
Earlier this week, we started a slow rollout of an improved Panda algorithm, and we expect to have everything done sometime next week.
Based on user (and webmaster!) feedback, we've been able to discover a few more signals to help Panda identify low-quality content more precisely. This results in a greater diversity of high-quality small- and medium-sized sites ranking higher, which is nice.
Depending on the locale, around 3-5% of queries are affected.
The new Google Panda update has been designed to penalize websites with low quality content. This update will allow Google to more accurately identify low quality content and a greater diversity of high quality sites are said to be ranking higher.
Another good news that come with this Google Panda update is that the websites which were penalized by Panda previously, the damage may have been undone if they did the right things. For example, if you were hit by Panda and made changes to the site, you will know by the end of next week if those changes are in your favor if you see an increase in your website traffic. On the other hand, the update also means that those sites not previously hit by Panda might get impacted.
Have you previously been affected, positively or negatively, by Google Panda update? Let us know your thoughts in the comments.